Klezmer Weekend Workshop
                 May 5-7, 2023
An inspiring weekend of klezmer music for kids and teens
Experience the thrill of this music with us, whether or not you have roots in Yiddish culture!
Klezmer is the irresistibly expressive traditional instrumental music of Jewish communities from Eastern Europe. Because of the connections that klezmer has made across style and genre — inspiring classical composers in Europe and transforming traditional music in America — it feels both fresh and familiar. Klezmer is a perfect meeting place for students from classical and fiddle backgrounds!
Here's what klezmer sounds like in the skilled hands of young students!
With our unique Learn-Ahead Tune program, you'll arrive already knowing a tune with other students — and you're invited to join the band onstage at the welcome concert to play it!
On Saturday and Sunday, learn more tunes along with related arts like accompaniment, klezmer dance, and Yiddish song.
Who can participate?
Instrumental music students age 6 through teen
From minimum of 1-2 years of instruction to advanced (See registration form for more detail.)
With background in classical or traditional music, whether you've learned primarily by ear or by reading
NOTE: Students who play violin or brass instruments will enjoy instruction specific to their instrument type. Students who play other instruments are welcome if you feel comfortable with demonstrations being given on an instrument other than your own.
Classes are taught mostly by ear; note reading may be helpful but is not required. You'll receive study recordings after the first day's classes, and keepsake notation at the end of the workshop.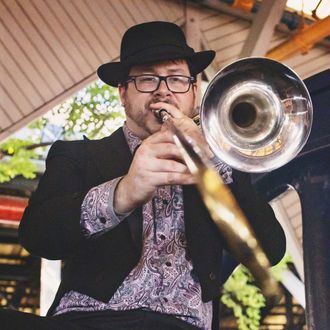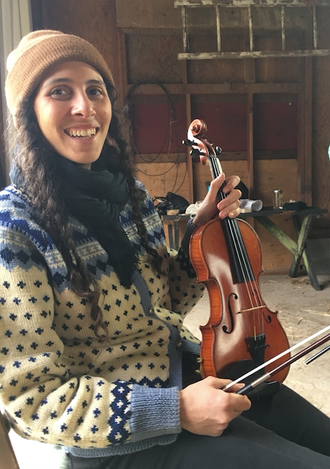 What to expect at the workshop
Friday at 7pm: The public concert is your orientation and welcome, whether you choose to join the band for a tune on stage or just listen from the audience.

Youth performers arrive 6:15.

Saturday and Sunday between 1-5pm: Each participant enjoys two or three 50-minute classes:  

Violin classes for each level with Mae Kessler; other instrument classes with Jimmy Austin
Enrichment programs in klezmer dance and Yiddish song. Experienced musicians can choose tune accompaniment on your instrument.

Sunday at 5pm: Families are invited to a closing celebration.
All events are held at Wedgwood Presbyterian Church, 8008 35th Ave NE, Seattle
Covid-19 safety precautions: We encourage and welcome mask-wearing.